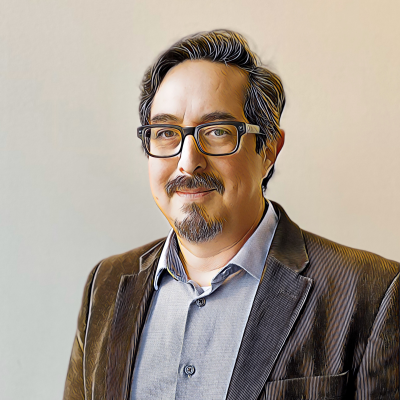 Professional Biography
Ian Coronado, MFA, serves as the Division Dean of Academic Support & Innovation at Lane Community College, nestled in scenic Eugene, Oregon. He's dedicated to pushing the envelope in student learning experiences, utilizing digital technology as a critical driver to broaden educational accessibility.
Before wearing the dean's hat, Ian navigated the world of digital arts, teaching students the intricacies of image, sound, and video production and manipulation. His creative spirit, ingrained from his time immersed in performance and installation art, now informs his innovative approach to education.
Away from the academic realm, Ian enjoys a vibrant life in Eugene with his wife and two sons. He's often found musing over creating visuals for his current musical obsessions. Ian's life is a rich blend of education, creativity, and the ceaseless pursuit of innovation.