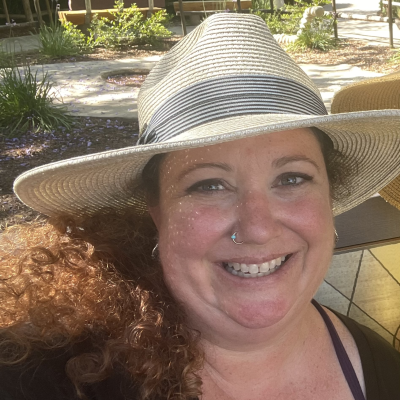 Professional Biography
I joined the LCC faculty in 2020, and I'm excited to be here!  Although I have about 15 years of experience teaching, I am still learning every day.  I look forward to seeing what we will learn together in our classes!
I earned my PhD in Human Communication from Arizona State University and my MA in Communication from San Diego State University.  My primary area of study is called "Applied Organizational Communication," which means that I try to better understand how communication functions within organizations and my research connects theories to real-world applications that we can use in our everyday lives.  I've studied lots of different kinds of organizations in order to accomplish this goal-- from the U.S. Border Patrol to evangelical churches, health clinics, universities, and fan organizations (I'm a HUGE Star Wars fan!!).  Throughout my research, I focus on the communication of emotion, and the ways in which our identities-- such as race, gender, socio-economic status, immigration status, sexual orientation, or ability-- are impacted by the power structures in our everyday organizational lives.
As a teacher-scholar-activist, I am committed to helping students move through the layers of systemic oppression and into a space of greater empowerment through communication and education.  As a mother-musician-environmentalist, I enjoy singing, gardening, or exploring nature with my kids!
I can't wait to get to know you!  In peace, Dr. Kendra (pronouns: she/her/hers)